Annika Schröder, M.Sc. Human Geography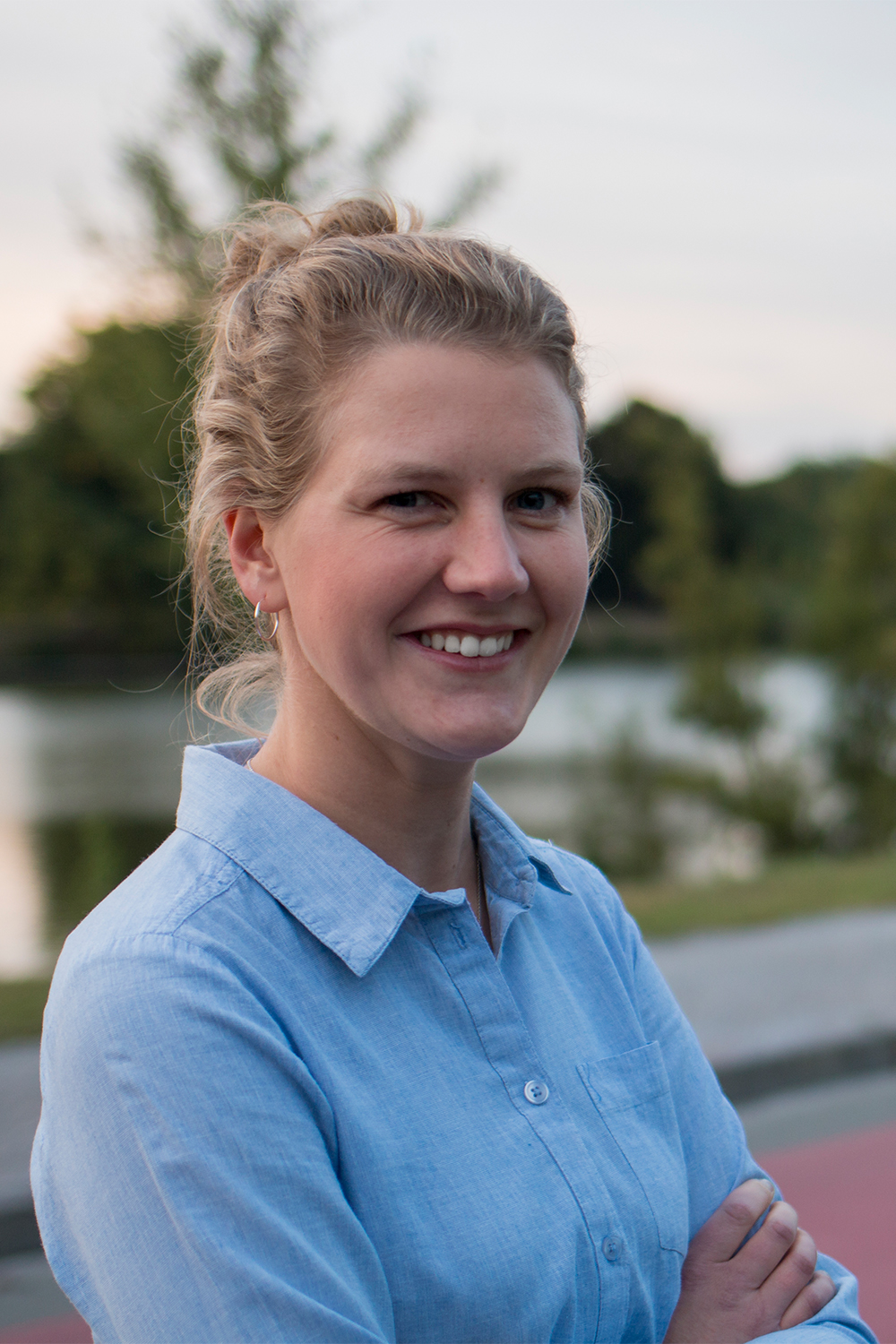 Studied Geography and German Philology (B.A.) and Human Geography – Spatial Conflicts, Spatial Planning, Spatial Development (M.Sc.) at the University of Münster; semester abroad at the Università degli Studi di Perugia, Italy
Research interests:
Sustainable mobility
Car-reduced neighborhoods
Governance and transformation
Doctoral dissertation
Title of doctoral dissertation
Planning and implementing sustainable mobility concepts: A transferrable spatial-transformative governance process? A qualitative case study based on car-reduced neighbourhoods in Darmstadt, Cologne and Bielefeld
Supervision of doctoral dissertation
Prof. Dr. Martin Lanzendorf, Goethe-University Frankfurt a.M., Department of Human Geography, Working Group Mobility Research
Publications (Selection)
Schröder, Annika (2021): Fahrradstraßen 2.0: Mehr Raum und Aufmerksamkeit für den Radverkehr in Münster. In: STANDORT, Jg. 45, H. 2, S. 77–82. doi: 10.1007/s00548-021-00709-7.
Presentations (Selection)
Förderung nachhaltiger Mobilität im gesellschaftlichen Dialog und Diskurs. Erfahrungen aus der Praxis und Ansätze aus der Wissenschaft. Vortrag im Rahmen des Seminars "Kommunikation und gesellschaftliche Akzeptanz" im Studiengang "Radverkehr in intermodalen Verkehrssystemen" der Technischen Hochschule Wildau, 31.05.2022, Videokonferenz.
Nachhaltige Mobilitätskonzepte als neuer Planungsstandard? Erfahrungen und Erkenntnisse aus der Lincoln-Siedlung in Darmstadt und Forschung zum Transferpotenzial nach Köln, Mülheim-Süd (gemeinsam mit Klinger, Thomas). Vortrag auf der Fachexkursion "Wohnen und Mobilität" des VCD, 05.04.2022, Köln.
cycling network 2.0 for Münster. Teilnahme an der Podiumsdiskussion "Building the Cycling City: Participatory Action" auf der Velo-city-Konferenz 2021, 08.09.2021, online.
Münster Fahrradstadt 2.0 – Auch Münster muss das Rad neu erfinden. Vortrag beim Rahmenprogramm der Wanderausstellung "Fahr Rad! Die Rückeroberung der Stadt", 30.07.2021, Innsbruck.
Münster – Neue Qualitätsstandards für Fahrradstraßen. Vortrag im Rahmen des Seminars "Fahrradstraßen. Konzepte und Umsetzung" des Deutschen Institutes für Urbanistik (Fahrradakademie), 16.06.201, online.
Münster auf dem Weg zur Fahrradstadt 2.0 – Maßnahmen für die Fahrradmobilität von heute und morgen. Vortrag im Rahmen der Ringvorlesung "Aktive Mobilität – Radfahren und Gehen in der Stadt" an der TU Wien, 03.03.2021, online.