Sebastian Eichhorn, M. Sc. Spatial Planning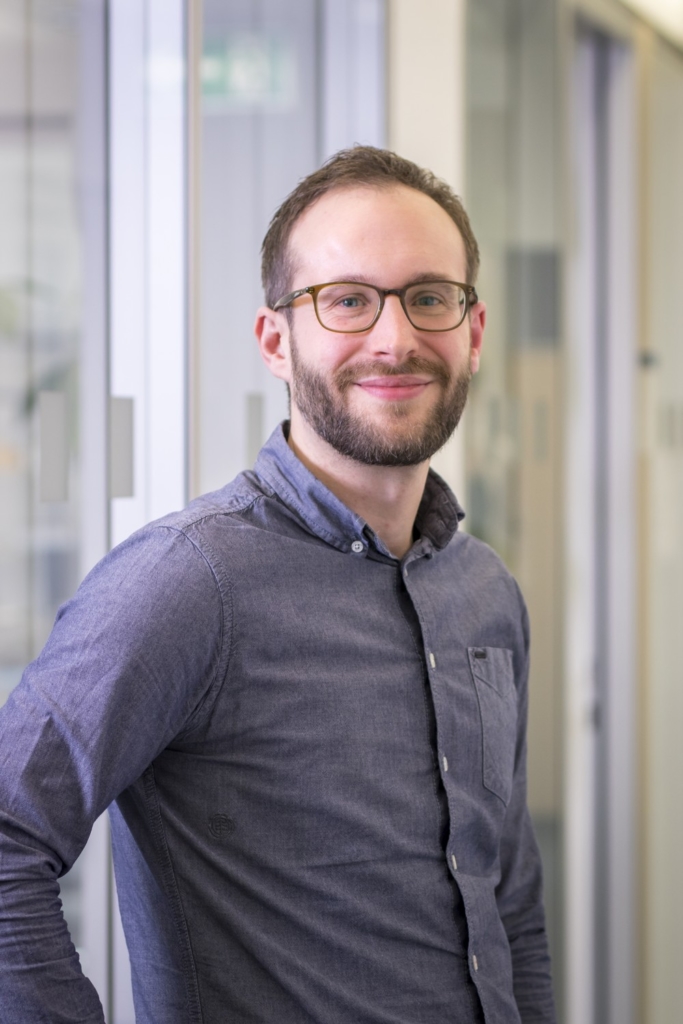 Studied Spatial Planning at TU Dortmund University (Master of Science).
Research Interests:
Sustainable mobility and urban development
Costs and potentials of multilocality
Doctoral dissertation
Title of doctoral dissertation
The determinants of urban growth: A comparative analysis of urban land use change in Germany and Switzerland (working title)
Supervision of doctoral dissertation
Prof. Dr.-Ing. Stefan Siedentop, TU Dortmund, Fakultät Raumplanung, Fachgebiet Stadtentwicklung
Publications (Selection)
Presentations (Selection)
Improvements in Long-Distance Rail (LDR) Services in Germany. Analyzing Urban Development Dynamics at LDR Stations between 2004 and 2016 (gemeinsam mit Gerten, Christian; Weiß, Manuel*; Münter, Angelika*). Vortrag im Rahmen des Building Sustainable Futures – Global E-Festival "Regions in Recovery 2021" der Regional Studies Association, 07.06.2021, Videokonferenz.
New approach for population modelling – Small-scale disaggregation based on building density, dispersion measure and land use. Vortrag auf der 5. Dortmunder Konferenz Raum- und Planungsforschung "Räume neu denken – Planung in einer Welt im Wandel", 18.02.2020, Dortmund.
Does regional planning matter? Evidence from Germany and Switzerland (gemeinsam mit Pehlke, David). Vortrag im Rahmen des "4th Open Science Meetings of the Global Land Programme", 25.04.2019, Bern, Schweiz.
Global Sustainable Municipality – Explorative Strategic Management Approach to Implement the SDGs. Vortrag auf der Dresden Nexus Conference 2017 "SDGs & NEXUS APPROACH: Monitoring and Implementation" der UNU-FLORES, der Technischen Universität Dresden und dem Leibniz Institute for Ecological Urban and Regional Development, 17.05.2017, Dresden.
Regional Sustainability Strategies – The Link Between Strategic Targets and Operational Measures. Vortrag auf der RSA Annual Conference 2016 "Building Bridges: Cities and Regions in a Transnational World" der Regional Studies Association, 06.04.2016, Graz, Österreich.
Gelingensbedingungen für nachhaltige Quartiersentwicklung in Neubau und Bestand. Erkenntnisse aus TRASIQ und TRASIQ 2 (Milde, Theresa; gemeinsam mit Eichhorn, Sebastian*). Vortrag im Rahmen der Veranstaltung "Wohnen macht Stadt" des ILS – Institut für Landes- und Stadtentwicklungsforschung, 01.12.2022, Videokonferenz.
Operationalisierung der Regionalplanung und Messung der Wirksamkeit zur Steuerung der Wohnsiedlungsentwicklung (gemeinsam mit Pehlke, David). Vortrag im Rahmen der Veranstaltung "Bund-Länder-Dialog Fläche – Reduzierung der Flächenneuinanspruchnahme: Potenziale, Rolle und Aufgaben der Regionalplanung" des Umweltbundesamts, 05.09.2022, Berlin.
Innen vor Außen? Eine Methode zur Bilanzierung der Innenentwicklung in Deutschland zwischen 1979–2011 (gemeinsam mit Siedentop, Stefan). Vortrag auf dem DFNS 2022 – Dresdner Flächennutzungssymposium des Leibniz-Instituts für ökologische Raumentwicklung, 15.06.2022, Dresden.
Pendelkosten und Zweitwohnungsbedarfe – ein explorativer Ansatz für die Stadtforschung (gemeinsam mit Schulwitz, Martin). Vortrag auf dem Forschungskolloquium vom Institut für Raumplanung (IRPUD), 09.07.2015, Dortmund.
Ergebnisse der Online-Bürgerbefragung zur Mobilität. Vortrag auf der Fachtagung "Zukunftsfähige Mobilität im Kreis Unna", 27.05.2015, Kamen.
Kostenwahrheiten berufsbedingten Pendelns und die Folgen multilokaler Lebensführungen für die Stadtentwicklung (gemeinsam mit Schulwitz, Martin). Vortrag auf der Jahrestagung 2015 "Verkehr – Umwelt – sozialer Raum: Nachhaltige und soziale Verkehrsgestaltung" des Arbeitskreises Verkehr der Deutschen Gesellschaft für Geographie (DGfG) an der Fachhochschule Erfurt, 12.03.2015, Erfurt.
Zukünftige Entwicklungen berufsbezogener Multilokalität. Folgenabschätzung und Handlungsempfehlungen. Vortrag auf der Jahrestagung des Jungen Forums der Akademie für Raumforschung und Landesplanung, 28.05.2014, Bonn.
Member of the "Junges Forum" of the ARL – Academy for Territorial Development in the Leibniz Association