Sebastian Eichhorn, M. Sc. Spatial Planning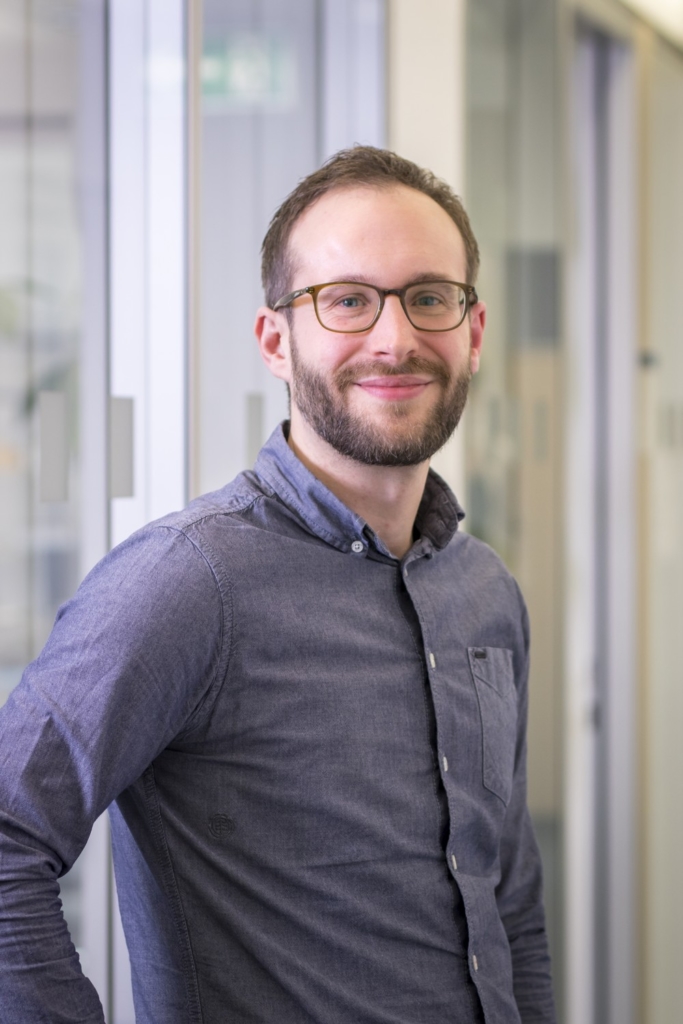 Studied Spatial Planning at TU Dortmund University (Master of Science).
Research Interests:
Sustainable mobility and urban development
Costs and potentials of multilocality
Publications (Selection)
Eichhorn, Sebastian; Holzbeck, Ludwig; Schön-Chanishvili, Martin (2016): Nachhaltigkeitsstrategie des Kreises Unna. In: EILDIENST – Monatszeitschrift des Landkreistages Nordrhein-Westfalen, S. 381–382.
Eichhorn, Sebastian (2015): Mobil im Kreis Unna. In: FahrRad – ADFC-Fahrradzeitung für den Kreis Unna, S. 14–15.
Eichhorn, Sebastian; Schulwitz, Martin (2015): Pendelkosten und Zweitwohnungsbedarfe in Nordrhein-Westfalen – ein explorativer Ansatz für die Stadtforschung. In: Stadtforschung und Statistik, H. 1, S. 50–60.
Eichhorn, Sebastian; Schulwitz, Martin (2017): Berufsbedingte Multilokalität – Zweitwohnsitzpotenziale als neue Aspekte der Stadtentwicklung. In: Schlump, Christian; Zaspel-Heisters, Brigitte (Hrsg.): Neue Leitbilder für die Raumentwicklung in Deutschland. Rahmenbedingungen, Entwicklungsstrategien und Umsetzungskonzepte. Hannover, S. 62–75 = Arbeitsberichte der ARL, Bd. 19.
Eichhorn, Sebastian; Schulwitz, Martin (2017): Die Kosten des Berufspendelns – Tagespendeln oder Zweitwohnung? In: Wilde, Mathias; Gather, Matthias; Neiberger, Cordula; Scheiner, Joachim (Hrsg.): Verkehr und Mobilität zwischen Alltagspraxis und Planungstheorie. Ökologische und soziale Perspektiven. Wiesbaden, S. 113–134 = Studien zur Mobilitäts- und Verkehrsforschung.
Dittrich-Wesbuer, Andrea; Eichhorn, Sebastian; Tippel, Cornelia (2014): Relevanz multilokaler Phänomene in der Stadtentwicklung. Ergebnisse aus Expertenbefragungen in Nordrhein-Westfalen. In: Hamman, Philippe; Blanc, Maurice; Duchêne-Lacroix, Cédric; Freytag, Tim; Kramer, Caroline (Hrsg.): Questionner les Mobilités Résidentielles à l'aune de la Multilocalité. Strasbourg, S. 357–375.
Presentations (Selection)
Does regional planning matter? Evidence from Germany and Switzerland (gemeinsam mit Pehlke, David). Vortrag im Rahmen des "4th Open Science Meetings of the Global Land Programme", 25.04.2019, Bern, Schweiz.
Global Sustainable Municipality – Explorative Strategic Management Approach to Implement the SDGs. Vortrag auf der Dresden Nexus Conference 2017 "SDGs & NEXUS APPROACH: Monitoring and Implementation" der UNU-FLORES, der Technischen Universität Dresden und dem Leibniz Institute for Ecological Urban and Regional Development, 17.05.2017, Dresden.
Regional Sustainability Strategies – The Link Between Strategic Targets and Operational Measures. Vortrag auf der RSA Annual Conference 2016 "Building Bridges: Cities and Regions in a Transnational World" der Regional Studies Association, 06.04.2016, Graz, Österreich.
Pendelkosten und Zweitwohnungsbedarfe – ein explorativer Ansatz für die Stadtforschung (gemeinsam mit Schulwitz, Martin). Vortrag auf dem Forschungskolloquium vom Institut für Raumplanung (IRPUD), 09.07.2015, Dortmund.
Ergebnisse der Online-Bürgerbefragung zur Mobilität. Vortrag auf der Fachtagung "Zukunftsfähige Mobilität im Kreis Unna", 27.05.2015, Kamen.
Kostenwahrheiten berufsbedingten Pendelns und die Folgen multilokaler Lebensführungen für die Stadtentwicklung (gemeinsam mit Schulwitz, Martin). Vortrag auf der Jahrestagung 2015 "Verkehr – Umwelt – sozialer Raum: Nachhaltige und soziale Verkehrsgestaltung" des Arbeitskreises Verkehr der Deutschen Gesellschaft für Geographie (DGfG) an der Fachhochschule Erfurt, 12.03.2015, Erfurt.
Zukünftige Entwicklungen berufsbezogener Multilokalität. Folgenabschätzung und Handlungsempfehlungen. Vortrag auf der Jahrestagung des Jungen Forums der Akademie für Raumforschung und Landesplanung, 28.05.2014, Bonn.
Member of the "Junges Forum" of the ARL – Akademie für Raumforschung und Landesplanung