apl. Prof. Dr.-Ing. Thomas Weith

(Dipl.-Ing. Degree in Landscape Planning; Doctorate Dr.-Ing., Extracurricular Professor of Spatial Planning and Environmental Development)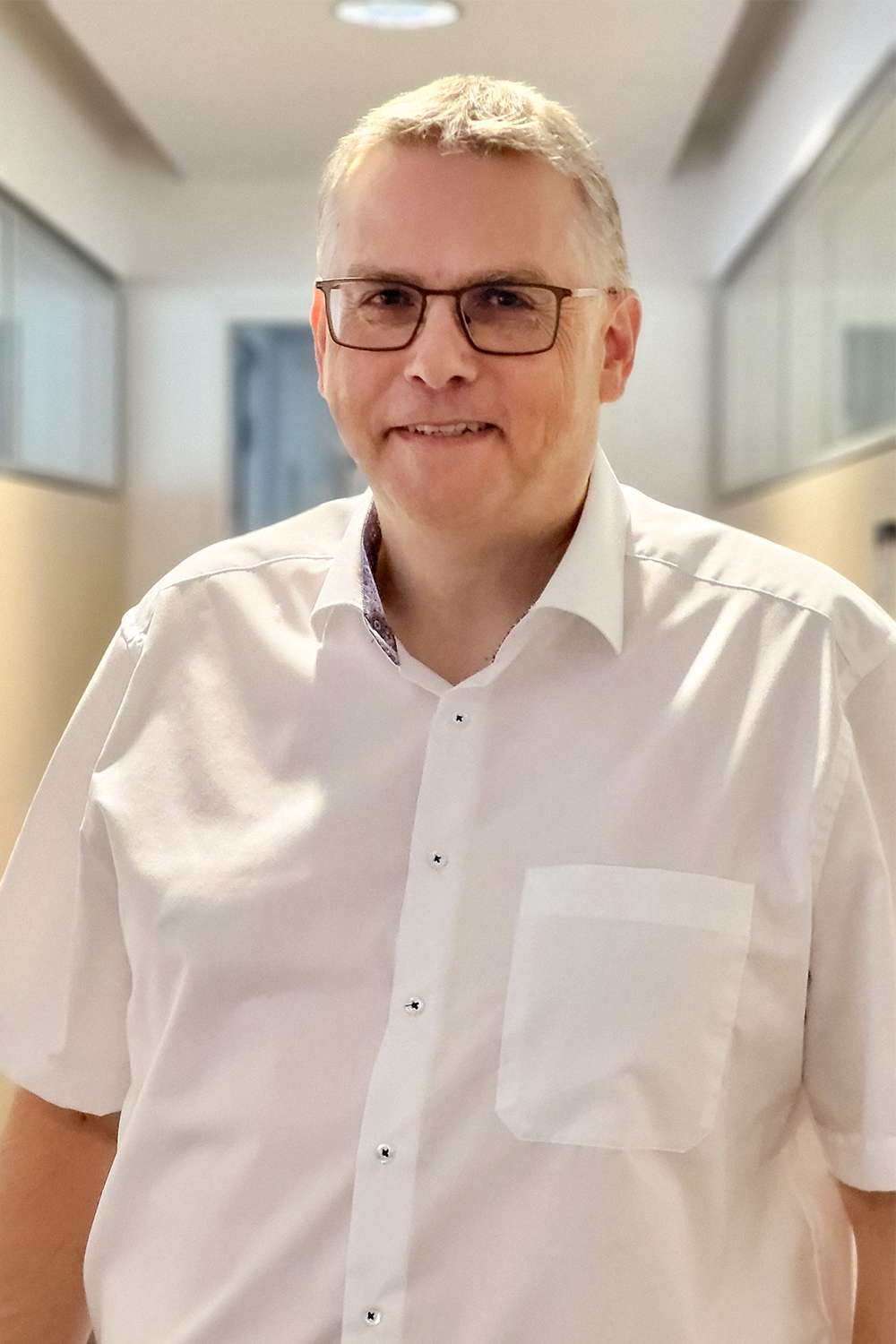 Studied Landscape Planning at TU Berlin, Research Assistant at consultancies in Berlin, PhD student and project manager at IRS – Leibniz-Institute for Regional Development and Structural Planning, PhD at TU Berlin, Juniorprofessor for Applied Regional and Environmental Research at University of Potsdam, Head of working group at ZALF – Leibniz Centre for Agricultural Landscape Research Müncheberg; periods abroad i.a. in UK, Switzerland, PR China, Indonesia.
Research interests:
Urban and regional development in urban-rural contexts
Land use policy
Social innovations and transformation
Transdisciplinary research
Winner of the Gerd Albers – Award of the International Society of City and Regional Planners (ISOCARP), Categorie Special Mention 2021
Publications (Selection)
Presentations (Selection)
Analysing and solving urban rural land use conflicts: Examples from Germany and Indonesia. Keynotevortrag auf der Hybrid-Konferenz "People-oriented urban design", 27.11.2022, Southeast University Nanjing, China.
Implementing regional spatial justice – a fiction? Vortrag auf dem 56. ISOCARP World Congress 2021, 10. 11.2021, Doha, Qatar/Videokonferenz.
Spatial justice and regional spatial justice. Vortrag auf dem URP-Kongress 2020, 25.11.2020, Videokonferenz.
Regional Planning in Germany: Developing industry and strengthening agriculture. Keynotevortrag im Rahmen einer public lecture, 16.09.2019, Universität Makassar, Indonesien.
Just Schwerin – Balanced urban-rural development? Vortrag auf dem 55. ISOCARP World Congress, 11.09.2019, Jakarta, Indonesien.
System solutions for sustainable production in cultural landscapes. Keynotevortrag auf dem Workshop "Implementation of study programmes Food Technology", 17.01.2019, Almaty, Kasachstan.
Regionale Gerechtigkeit. Keynotevortrag auf der Jahrestagung des Netzwerks Stadt-Land Sachsen-Anhalt, 19.10.2022, Schleberoda (Freyberg/Unstrut).
Notwendigkeit und Konzepte für eine regionale Bodenbevorratung. Vortrag auf der Tagung "Gute Stadt-Land-Beziehungen für eine nachhaltige Entwicklung in MV", 15.09.2022, Rostock.
Towards spatial justice in a sustainable urban-rural context. Vortrag im Rahmen des URP-Kongress "Sustainable & Resilient Urban-Rural-Partnerships", 25.11.2020, Videokonferenz.
Roundtable Spatial justice: state, positions and future challenges. Vortrag auf dem Open Science Meeting Global Land Programme, 26.04.2019, Bern/Schweiz.
Teilnahme am Roundtable "Transdisciplinary Research in Planning and Practice" auf dem AESOP Annual Congress 2018, 04.07.2018, Göteborg/Schweden.
Lehre seit 1998 an der Universität Potsdam und der HU Berlin; Lehrerfahrung in fünf europäischen Ländern, u.a. Interdisziplinäre deutsch-polnische Seminare (Sommersemester 2004 bis 2017)
aktuell:
Stadt – Land – Zukünfte?! Zum Umgang mit Ansprüchen an Land heute und morgen (Projektseminar Bachelor Geographie), WiSe 2022/2023
Streit ums Land – Land Grabbing auch in Brandenburg? (Projektseminar Bachelor Geographie), WiSe 2021/2022
Landgrabbing – ein Thema auch in Deutschland? (Projektseminar Bachelor Geographie), WiSe 2020/2021
Member of the ARL – Academy for Territorial Development in the Leibniz Association (since 2010)
Member of the Scientific Board of the project "Agrophotovoltaic im Obstbau", financed by German Ministry of Food and Agriculture (since 2021)
Member of the International Expert Group "Habitat III" at ISOCARP – International Society for City and Regional Planners (2015–2016)
Former member of the executive board of DeGEval – Gesellschaft für Evaluation (2009-2013)
Scientific review expert for:

SNF – Schweizerischen Nationalfonds zur Förderung der wissenschaftlichen Forschung
ESRC – Economic and Social Research Council (Großbritannien) im Rahmen einer Gemeinschaftsbegutachtung für ESRC
DFG – Deutsche Forschungsgemeinschaft (Deutschland)
NWO – Dutch Research Council (Niederlande)
NSFC – National Natural Science Foundation of China (China)
SSHRC – Social Sciences and Humanities Research Council of Canada
BMBF – Bundesministerium für Bildung und Forschung
Member of editorial boards of the journals "Zeitschrift für Evaluation" and "Central European Journal of Economics and Management (Polen)"
Reviews for the following journals:

DISP
Erdkunde
Raumforschung und Raumordnung | Spatial Research and Planning
Sustainability
Sustainability Science
Land Use Science
Land
Transactions of AESOP
Evaluation and Program Planning
Agronomy for Sustainable Development
Zeitschrift für Angewandte Umweltforschung (Z.A.U.)